Instructions for the application Parsers in Shopify
1. Add the Parsers browser extension
2. Open the page with any product on the website, with the necessary products.
3. Open the Parsers browser extension, click on the required field types.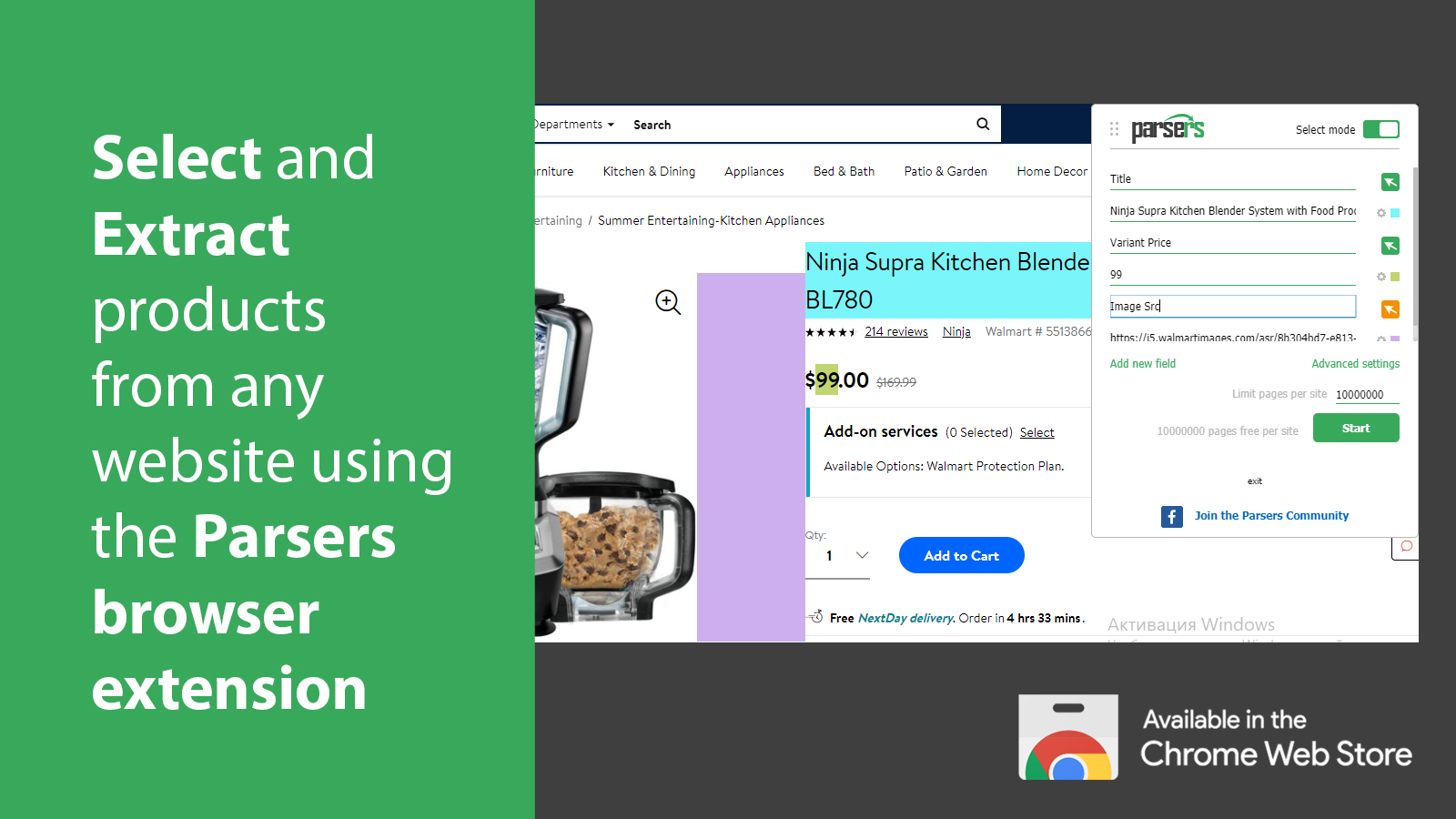 4. Field names in the Parsers extension must be named in Shopify format.
5. Click Start and wait for the products to be extracted from the website. Detailed instructions for setting up the Parsers browser extension.
6. Go to the page with the data in your account on the website Parsers.me
7. You can scheduled to extract products from the website every day to receive new products and price lists.
8. Copy the link in the API field. Add the value "&dataFormat = shopify" at the end of the link.
9. Add the Parsers application for Shopify
10. Paste the link into the Parsers app in your Shopify account. Example: http://handler.parsers.me/api/Downloads/af1ee6e1-b517-499d-b984-b09a423d3bd6?format=xml&dataFormat=shopify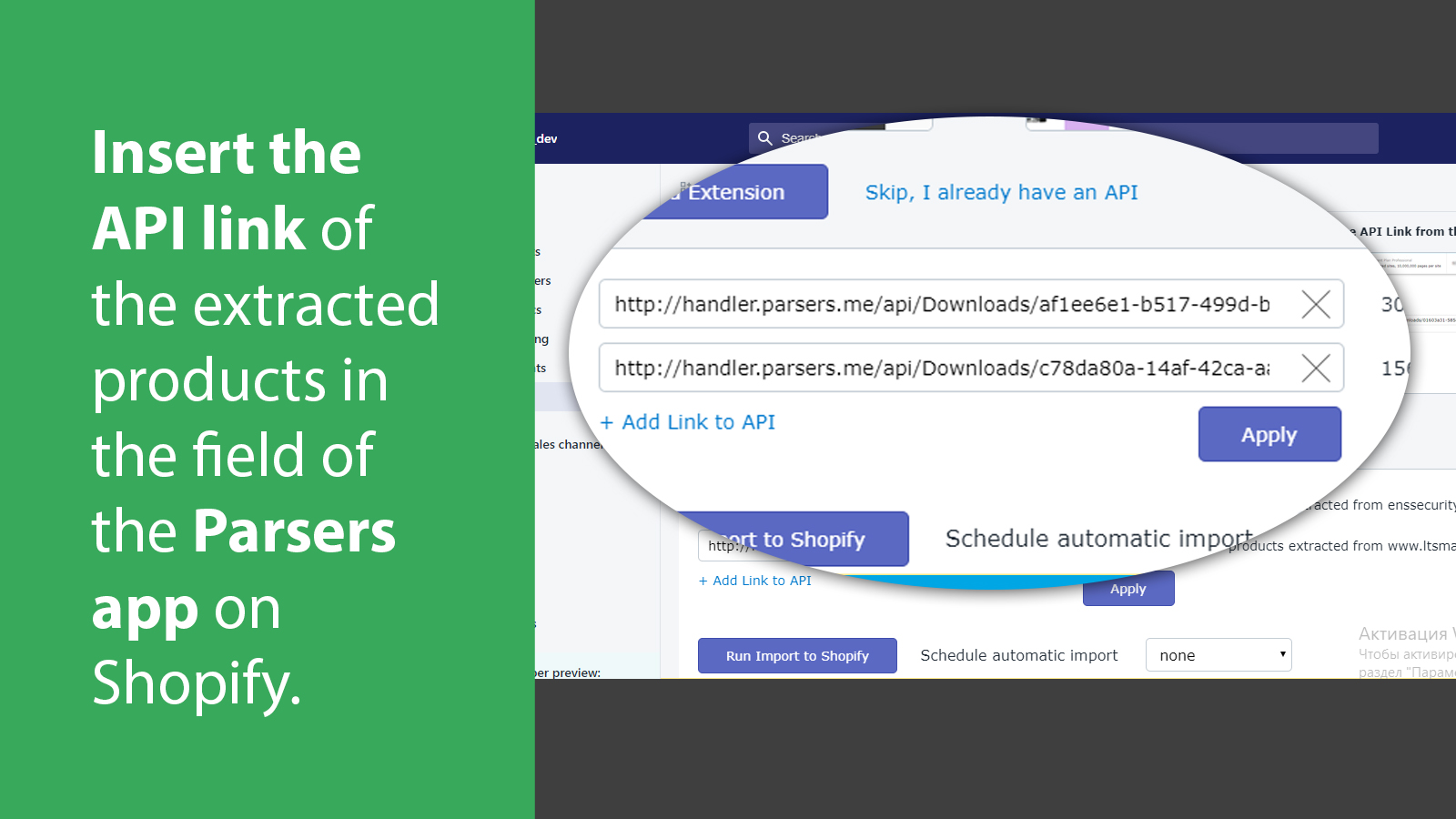 11. Click Apply, you will see the amount of products extracted from the website.
12. Click Run Import to Shopify and the products will be imported into your store on Shopify.
13. Choose to import products every day to add new products and price changes in the file every day.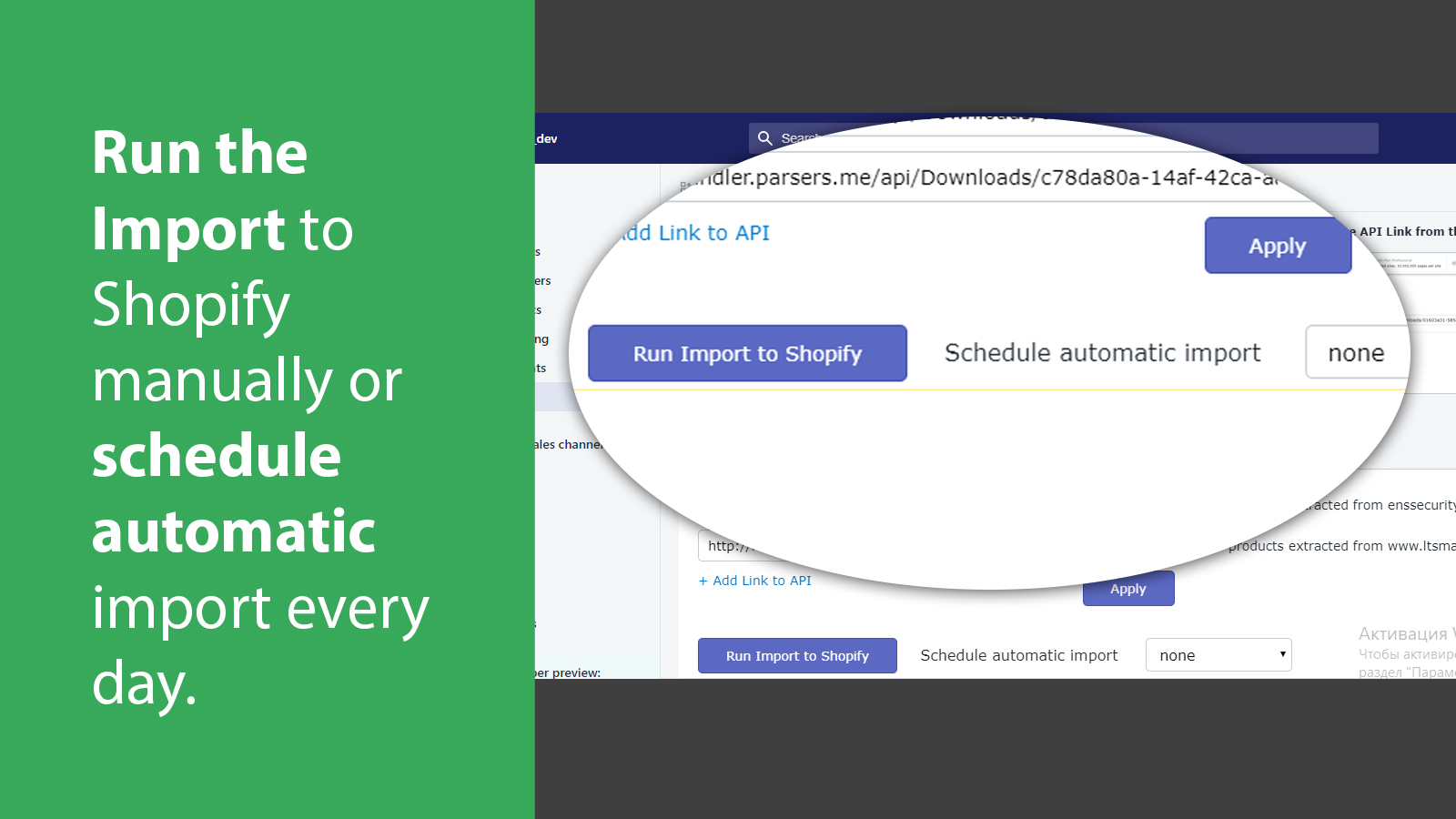 14. You can add products from several online stores.