Parsers VC collects more data on venture deals than Crunchbase and Pitchbook
Parsers VC is a provider of real-time data on transactions in the venture capital market.We collect data about investments in startups, members, and news from venture companies and accelerators. It's no secret that many people search for such data on Crunchbase or Pitchbook. But in many funds, the number of startups in the portfolio and team members differs from the real ones by 50%. If they show the correct data, it is in the largest venture capital companies. Already, Parsers VC finds 15% more deals than Crunchbase, 30% more than Pitchbook, and these are the best platforms. A comparative table of the number of startups in the portfolio of venture funds is available here.
Why is this happening?
The collection algorithms of CrunchBase, Pitchbook, and other aggregators are based on old technologies that have been used for more than 10 years. They collect data about transactions on media websites. Even monitoring tens of thousands of media websites does not allow you to get information about small rounds in unknown startups at early stages. They know exactly when Uber is raising money, but have no idea that thousands of small startups from around the world are raising $100,000 rounds every month. We can say that some startups themselves fill out data about investments in Crunchbase, but this is a maximum of 20%. But small startups now form the market of the future. If a venture capitalist relies on reports that they are already investing in large companies, they will always be several years late. You can also add separately that these aggregators manually ask venture funds whether they have invested somewhere. Once a quarter or even every six months, analysts request information, but of course not all of them respond and spend time on it. Even the funds that are responsible give information about transactions that were closed six months ago.
How do we work?
We setup our trackers on the websites of venture funds and index all additions to the portfolio, changes in the team, news from blogs, as well as collect information from the pages of venture funds in social networks and other sources. We often get information about transactions before the media finds out about it. We track every startup that has raised even a little money. For example, right now, every day we see new startups that are included in the new set of YC S20.
Why can't they do that?
It's simple, we didn't invent this product, we invented the technology that changed this product. It takes us an average of 7 minutes to setup tracker on the website of 1 VC fund. And if you only need startups in the portfolio, then 2 minutes. We have more than 14 thousand active users per week, who improve our technology based on machine learning, and allow you to do almost the entire process of marking websites automatically. Installing our tracker does not require any programming knowledge.
What do we offer?
Now we provide:
– transfer of the full database of VC funds and startups by API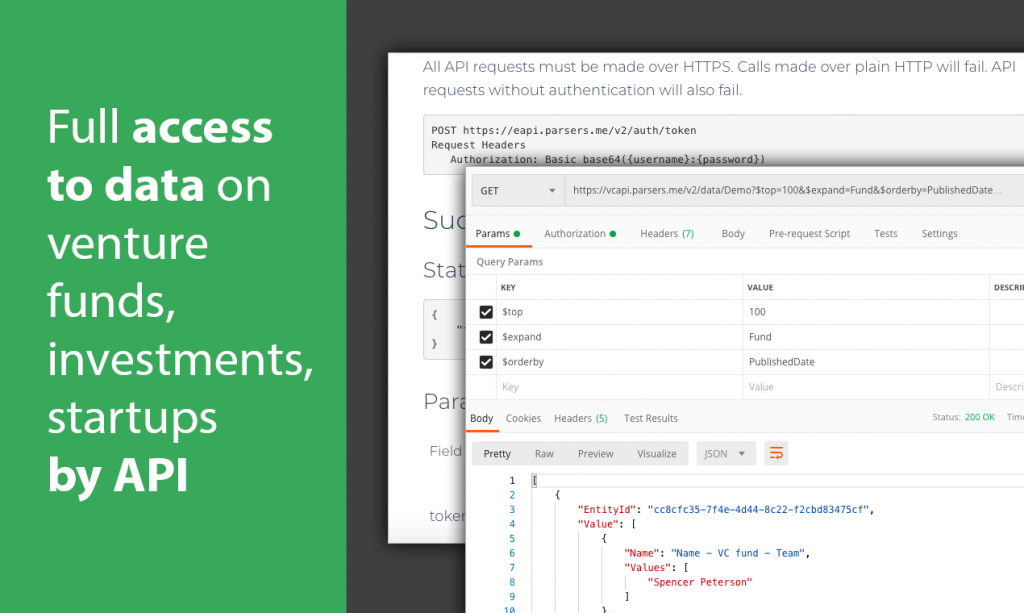 – real-time investment reports. Investors and analysts can get real-time investment information. In the report, you can see which funds are investing in which categories. The activity of venture capital funds continues, which is especially important now that many funds have suspended investment amid the pandemic. A list of startups that raised money today or a week ago.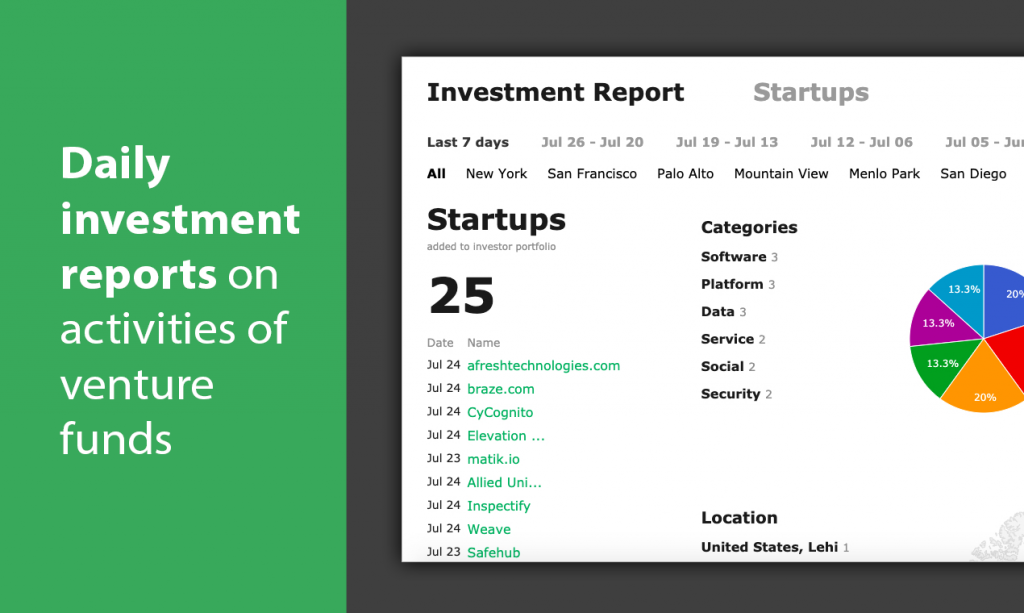 – list of venture funds, general and contact information, number of transactions, team members, activity for the last 7 days and other information. This will help to find the right funds for startups to apply to.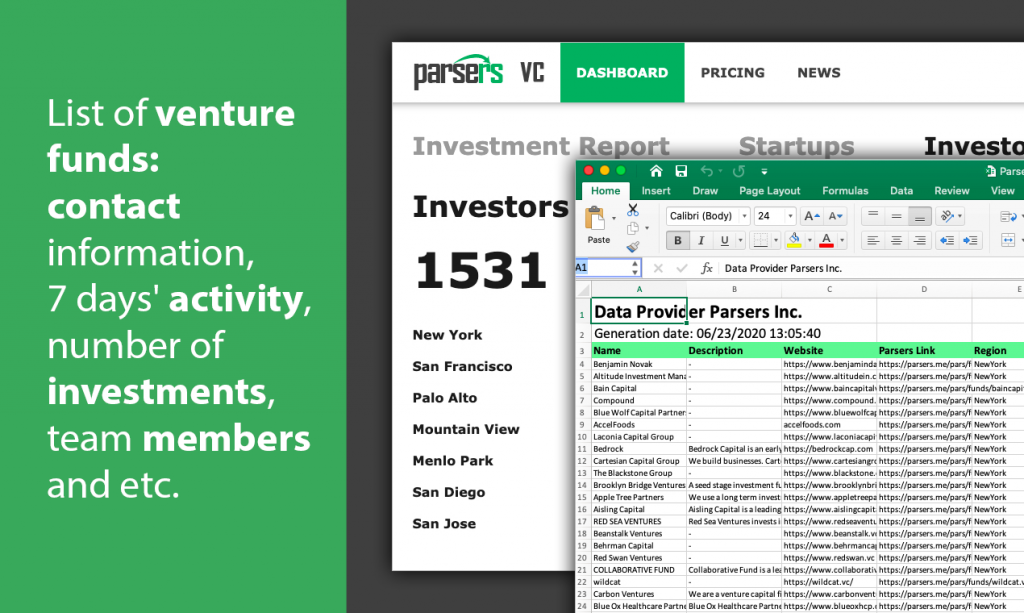 – a list of startups that have just raised money will help outsourcers and product companies offer their services on time, when the startup has just received money and is ready to grow.